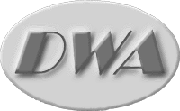 DEREK WOOD ASSOCIATES Ltd

Independent Telecommunication Consultants
Specialising within the Hotel & Leisure Industry
---

Derek has been a member of the Telecommunications Managers Association for 14 years.

TMA is a unique national organisation developed to meet the professional and technical needs of those managers in public and private sector organisations responsible, together with other people with similar interests, for the application, development and operation of private telecommunications based services.
TMA has a consultancy section of which Derek is a member. TMA has the following code of conduct to which all of its members adhere.
TMA CODE OF CONDUCT AND BUSINESS PRACTICE
FOR
TELECOMMUNICATIONS CONSULTANTS
Consultants members of the Telecommunications Managers Association agree to: -
Impartiality and Objectivity
Put the interests of their clients first at all times.
Act solely in the best interests of their clients.
Disclose any potential conflicts of interests.
Not accept assignments which impair objectivity and integrity.
Not accept any form of influential inducement.
Quality
Exercise good management through careful planning, regular progress reviews and effective controls.
Ensure their involvement in assignments is coherent and structured.
Advise their client of any reservations they may have of client's expectations.
Carry out work with due care and diligence and will if their judgement is overruled, indicate likely consequences.
Ensure that clearly identified quality procedures are followed.
Only sub-contract work with the prior approval of clients and always assume responsibility for the quality of sub-contractors work.
Professional Conduct
Only accept assignments which they are qualified to undertake.
Always ensure they possess the appropriate level of competence.
Always attempt to agree in writing the objectives, scope of work, responsibilities and charges for any assignment.
Recognise and accept the intellectual property rights of others.
Recognise the confidentiality of client information, before, during and after assignments.
Not misrepresent, or withhold information, on the capabilities of products, systems, or services.
Not take advantage of the lack of knowledge or inexperience of others.
The above summarises a Code of Conduct which Consultant members of the Telecommunications Managers Association (TMA) are expected to abide by, as a condition of their continued membership. The Code has been established with the objective of ensuring that the standard of work undertaken by all TMA members, is consistently high and where the quality of work is believed to be inadequate, to provide a channel of complaint for clients seeking redress.
Further details can be obtained by contacting TMA at Ranmore House, The Crescent, Leatherhead, Surrey, KT22 8DY. Telephone 01372 361234. Email: sscottow@tma.org.uk
---
DWA CONTACT DETAILS
68 Riverside Way
Hanham
Bristol
BS15 3TF
ENGLAND

| | |
| --- | --- |
| Telephone: | +44 (0)117 961 2938 |
| Facsimile: | +44 (0)117 961 2100 |
| Mobile: | +44 (0)7836 501644 |
| Email: | derek@derekwood.co.uk |